A Public Relations and Hosptiality Company
The JDH Group is a public relations and hospitality company with over 75 years experience in the travel industry. JDH works with resorts, inns, bed and breakfasts and vacation destinations to help them develop packaging, marketing plans, e-mail and Internet marketing campaigns. With over 10.5 million emails in our database, we can reach future customers worldwide.
Quality service, vigilant attention to detail and flexibility are the hallmarks of The JDH Group's reputation. Specializing in working with all types and sizes of vacation destinations, JDH can provide effective marketing strategies uniquely designed for your resort. Contact them today to find out more about their services.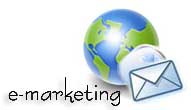 JDH Group starting their 10th year.

JDH Group has signed a new deal with Cabin Bluff Retreat on Coastal Georgia.

Cabin Bluff FAM trip a total success with over 30 media people from all over the US, Radio, TV, Magazine.

JDH Group signs new deal with Palace Casino Resort in Biloxi Miss.

TOUR GCX Partners signs deal with JDH Group to promote their Private Golf Card.

Doug Hollandsworth is appointed new Travel Consultant for ETraveltrips.com.

JDH Group and Cadillac partner up for 2011 .

Spirit Airlines and JDH Group start their 3rd year as partners.

JDH Group starting 5 year working with Trip Advisor as travel writer.